Message from Lead Executive Officer of MOH/PME-LEO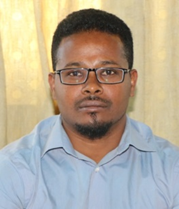 The Ministry of Health (MOH) has undertaken significant transformation initiatives to improve the quality and accessibility of medicines and pharmaceutical services at all levels of the health system. As it is clearly specified in the Ministry's strategic documents, one of the major strategic initiatives to enhance the sector is the strengthening of auditable pharmaceutical transactions and services (APTS) implementation at health facilities.
APTS is a data-driven package of proven interventions that helps to bring efficient budget utilization, transparent and accountable transactions, effective workforce development and deployment, reliable information, and improved customer satisfaction. So far, more than 375 health facilities have implemented APTS and achieved promising improvements.
To accelerate the implementation of the system across the country, the provision of standardized APTS training courses as continuous professional development (CPD) is a requirement for all pharmacy and finance professionals working on the system. Accordingly, the ministry has developed a face-to-face APTS training package. While face-to-face learning has its own advantages, an APTS eLearning training course facilitates online learning, which is preferable for its flexibility and greater reach to larger audiences in a short period of time.
This online APTS eLearning package is designed to enable participants to implement APTS at health facilities. The course addresses the APTS essential elements (result areas) and the related intervention areas. The course has incorporated all critical APTS issues in adequate detail appropriate for virtual learning to enhance the knowledge, skills, and attitudes of target beneficiaries.
Finally, I would like to thank the USAID Global Health Supply Chain Program-Procurement and Supply Management (GHSC-PSM) project and other experts for their assistance in making this e-learning course a reality. The Ministry firmly believes that this course will support the national initiative to expand APTS in all regional states.
I thank you and wish you a successful course!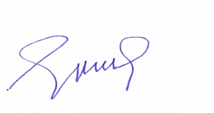 Regasa Bayisa (BPhram, MPH)
Pharmaceutical and medical Devices Lead Executive officer
Ministry of Health – Ethiopia